Devoxx Scheduler v5.0 released
Since 2011 we've been delivering the official Devoxx scheduler app. The app is your go to conference companion before, during and after the conference. It allows you to check the schedule, plan your devoxx, take notes, get info about the speakers, etc. This year we've added a few cool new features:
You can now vote on a talk. You can cast a vote from 1 (Oh my, terrible) to 5 (It was awesome!). In order to vote, we'll first ask you to scan your Devoxx badge. Once you've done that, you can vote!
You can check the rated talks
You can ask the speaker a question during her/his talk via sli.do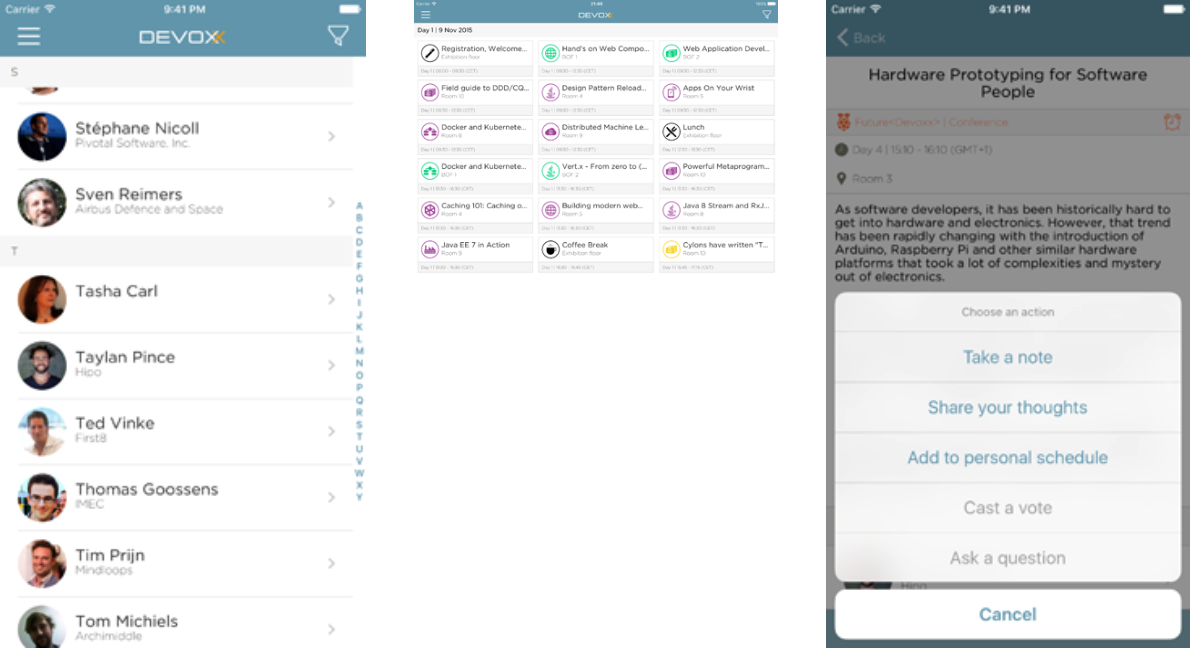 Next to the new features, we've of course made sure everything is optimized for iOS 9's new features. We hope you'll enjoy the app as much as we enjoy making it.

Go download the app here: